More than just a job
I promise working at Testo Industrial Services is more than just a job. You want to know what makes us an employer? A unique team spirit and many exclusive employee benefits make us unmistakable. Discover for yourself!
Our unique team spirit
A unique team spirit is what makes working at Testo Industrial Services so special. From trainee to managing director - an open "you" culture characterises our unique team spirit and is a component of communication at eye level. But not only that! With us, it's the WE that counts. Friendly interaction among colleagues is a matter of course for us. It is not uncommon for us to be more than just work colleagues and for friendships to develop for life.
Our special values have developed from our so-called TIS Spirit. They can be experienced first-hand in the company every day. Learn more about our values!
Be yourself. Be together. Be passionate.
This means that we work together with individuality, team spirit and passion for our metrology services. Apply now and become part of a unique and diverse team at Testo Industrial Services.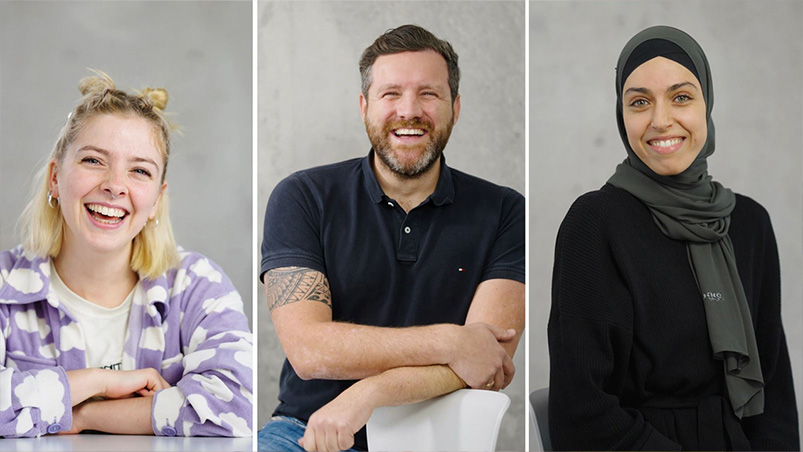 During my studies, I was able to rise above myself several times: In exciting projects with the other trainees or thanks to the Hansefit offer in my free time.

Anna-Lena H.
Student Business Administration
Testo Industrial Services
I have developed from a trainee to a team leader and have learned a lot, both professionally and personally. In all these years, I could always rely on the cohesion in the Testo team - at work and at our legendary parties.

Sebastian H.
Calibration Laboratory Mechanics
Testo Industrial Services
Working at Testo Industrial Services - for me,that means passion in my job, many attractive employee offers and the best work colleagues, who are now good friends.

Franziska L.
Corporate Communication
Testo Industrial Services
 Our exclusive employee benefits
You want to know what Testo Industrial Services has to offer in addition to a unique Team spirit offers as an employer? In the following we will give you a brief overview of our exclusive employee benefits. Whether you are a sports junkie, a family man or a thrifty person, there are numerous benefits for every employee. Which of our employee benefits would you most like to use immediately?
Our team spirit is what makes working at Testo Industrial Services so special. Ultimate company parties and cool employee events are long established traditions at Testo. We stick together, celebrate successes,  and pull together.  
Professional inductions guarantee you a smooth start with us. The optimal onboarding is rounded off by bowling evenings with the new colleagues.
At the annual party or the summer party, you can celebrate a cool party with your colleagues until the early hours of the morning. Excursions with the department develop a stronger team spirit.
The legendary "WeihnachTISmarkt" (a christmas market from Testo) invites you to linger and is just as popular as the surprises in between, e.g. at Easter, St. Nicholas or on personal occasions.
Regular quarterly reports and the "themaTISiert" employee magazines  always let you know what is happening in the individual areas and what is moving the company 
And much more...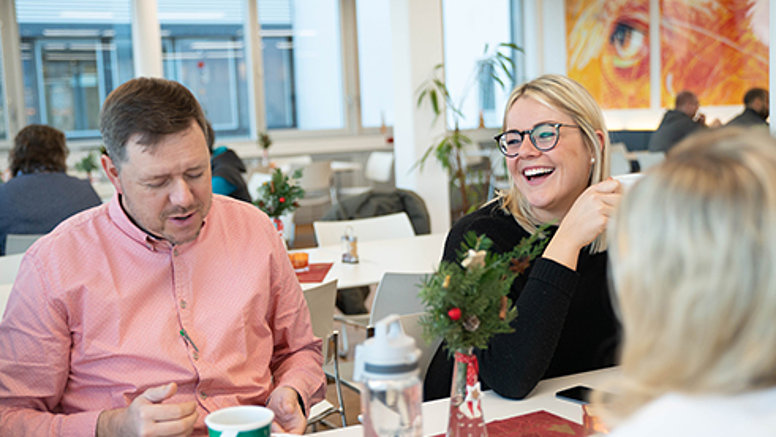 We offer our employees opportunities to flexibly organize their family and leisure time. Only with a good work-life balance and the necessary Mindfulness can the focus be placed on what really counts.
Thanks to the flexitime model, you have more flexibility in your everyday life and can choose where and when you work through home office or mobile working. 
With a sabbatical, you can take a longer time off for personal dreams or have more options in extraordinary life situations through individual part-time models. In addition, you have 30 vacation days with a 5-day week.
We provide insights into the company and the world of work at Family Day,  Girls' Day or on taster tours for school classes and kindergartens.
And much more...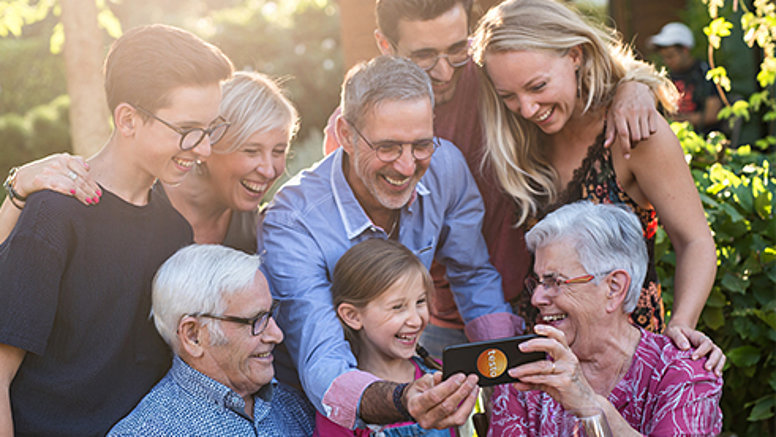 The health of our employees is close to our hearts. That's why we offer a wide range of health and fitness opportunities for our workforce: Ergonomics at work, cycling together at the end of the day. Our favourite thing is to feverishly anticipate victory together at one of our sporting events.
You can look forward to free drinks (coffee, tea, mineral water, soft drinks) at any time during your working day.
Occupational safety measures such as preventive examinations for posture and vision create the best working conditions for your safe workplace.
With our company fitness program Hansefit, you can keep fit with a varied range of activities - all over Germany.
Thanks to a leased bike from JobRad, you'll always be fit. We also charge your e-bike - environmentally friendly all the way.
Professional company health management rounds off the offer.
And much more...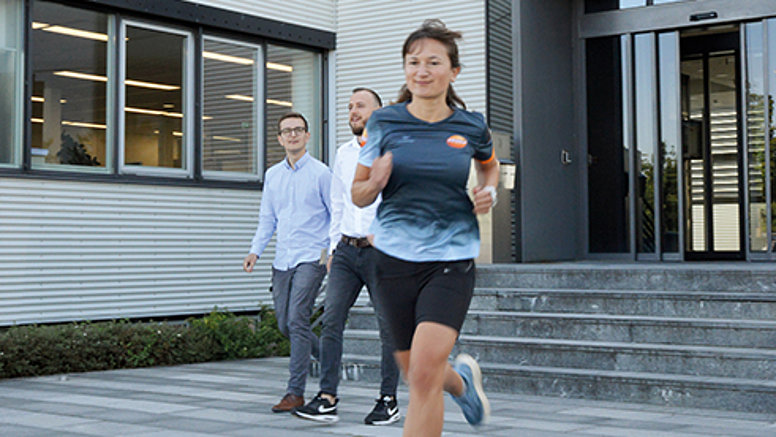 Whether professional, looking for a change in career or trainee - we attach great importance to the further development of our employees. Numerous employee development measures can open the door to new opportunities at Testo Industrial Services.
An individual career model gives you the opportunity for targeted further development in the areas of: Expertise, management or leadership.
An extensive range of internal and external training courses provides you with new impulses - we support individual training measures financially.
In regular development and staff appraisals, we reflect on what is already in place and work together to find new ways forward.
Our success is based on open feedback from our customers and employees. That is why we call for participation in regular employee surveys.
And much more...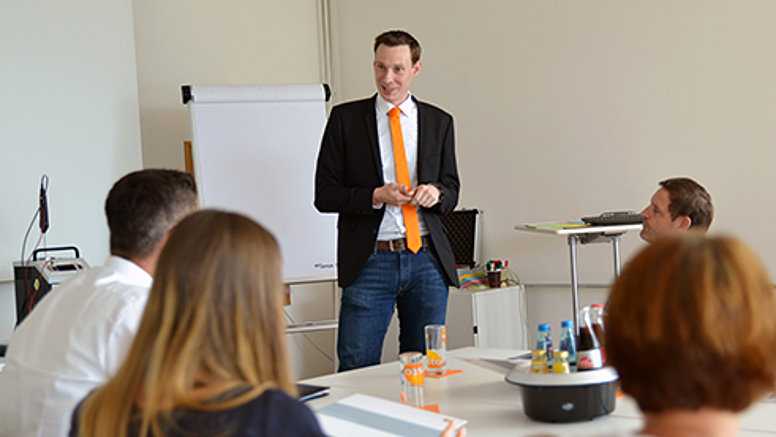 Besides our benefits for a good well-being and a lot of fun in the team, your piggy bank should not be neglected. Take a look at our many direct and indirect sweets that can be credited to your next travel fund:
Your piggy bank will benefit from a contractually guaranteed Christmas bonus equivalent to a gross monthly salary and a 69% vacation bonus, as well as bonuses in the event of positive business development.
Contributions to the company pension scheme and capital-forming benefits ensure your carefree and secure future.
With our "Tell a friend" campaign, you receive a bonus for successfully referring a friend.
High-quality special conditions and discounts for various suppliers, manufacturers, brands, admissions and sporting events.
In the field or in management positions you can look forward to a company car with private use.
And much more...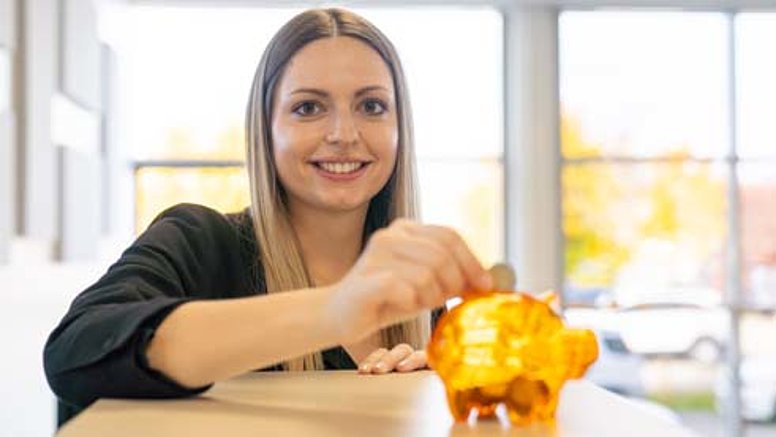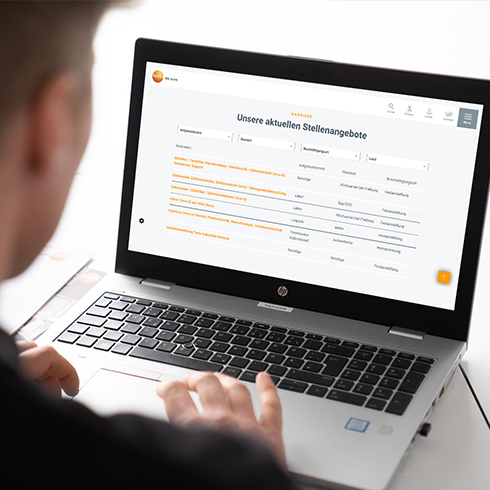 Apply now!
Would you like to know which employees we are currently looking for? Whether it's a permanent position, a mini-job or an apprenticeship - there's sure to be something for you among our current vacancies. Find the job that suits your life.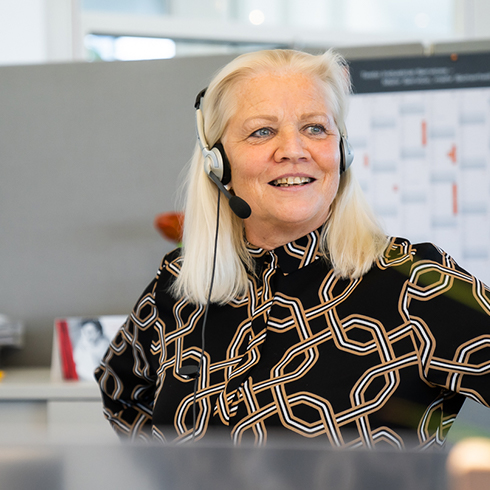 Portrait of our employees
Let Testo Industrial Services convince you as an employer! Our employees report first-hand about their work, motivation and commitment and give you a first-hand insight into our team.
You want to know more about us?