Seminars & Practical Workshops
Are you looking for a qualified training offer on the topics of calibration, test equipment management, qualification and validation? We offer you specialized training with a high practical relevance and our instructors are experts in their fields.
Testo Industrial Services teaches you and your staff the correct way to deal with quality assurance requirements in selected workshops and training sessions and informs you about calibration, test equipment management, qualification and validation, among other things. You will be familiarized with relevant standards, guidelines and legal requirements and learn about their practical implementation. We confirm your participation with a certificate. Our workshops and training courses can also be offered on your premises as in-house training or as an online seminar. Just get in touch with us.
Seminars at a glance
You can find our seminars offered in German including dates and contents here:
In-house training & online seminars
You have the option of bringing many of our seminars directly to your company in the form of in-house training or online seminars. In this way, you can decide for yourself when and where the seminar takes place, which topics are taught and who takes part. In addition, you are welcome to coordinate content relevant to you with our speakers in advance.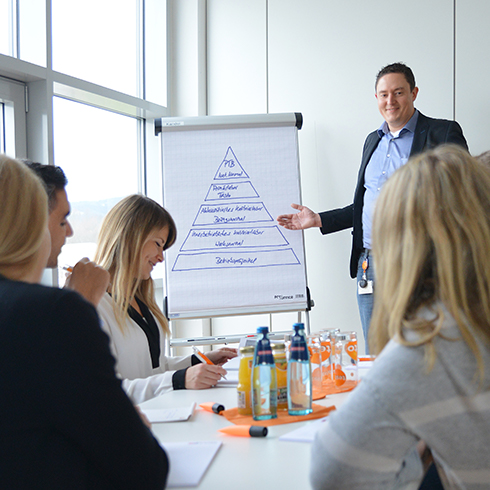 Your advantages
Tailoring the event to your specific needs
Individual appointment arrangement
Calibration, qualification and test equipment capability training on your equipment
Fast qualification of new employees
You save hotel and travel costs
No longer downtime of your employees
Imparting of company-specific contents
Training certificate
Thank you for the additional explanations and helpful tips.

Michael Hirt
Aucoteam GmbH in Berlin
In-house seminar
In fact, I would recommend your seminar without reservation, TIP TOP.

Dr. Ingo Lehmann,
Laves Arzneimittel GmbH, CH-Schötz
Thank you very much for the good organisation and support during the seminar. If you offer another seminar that is interesting for me, I will participate, as you also have very good speakers.

Jürgen Kittel
Linde Material Handling GmbH, Aschaffenburg
I liked it very much, refreshing presentation.

Claudia Grossmann
ratiopharm GmbH in Blaubeuren, Inhouse-Seminar
Relaxed, confident, it was calculated live!

Stefan Schroll
Hansecontrol Zertifizierungsgesellschaft mbH in Hamburg
Testo's calibration days are an enrichment for your working life, as you are not only given theoretical and practical knowledge, but also specific applicable knowledge on top of that.

Giuseppe Russo
Calibration Coordinator, Johnson & Johnson MEDICAL GmbH, Norderstedt
The seminar was very informative and practically oriented. The topics we wanted were presented and explained very clearly. Through visualisation and integrated graphics, even more complex content was made accessible. Many thanks at this point.

Klaus Günther
sfm medical devices GmbH
Our feel-good guarantee for you
Testo Industrial Services seminar events offer you everything you expect from a professional and high-quality event. We take your investment in further training very seriously, which is why our primary concern is that you leave us satisfied and, in the best case, recommend us to others.
Our events have been established for many years and are constantly being developed with the help of our customers and seminar participants - both thematically and organizationally.
All instructors are employees of Testo Industrial Services GmbH and deal with the topics we offer on a daily basis. If standards, regulations, etc. change, we are always informed and can train you on the current status.
Each event includes lunch, break catering and drinks during the training times. For events lasting several days, you will also enjoy a selected social program in the evening, including dinner and drinks. Our seminar organizer will also be happy to take care of individual catering requests.
If you have booked an event lasting several days, you have the opportunity to take part in a selected social program in the evening. Here you can discuss open questions with all participants in an informal atmosphere or simply spend a sociable evening with us.
Your contact person  
If you have any questions about our seminars, as well as about the supporting program or a hotel reservation, please contact Ms. Binder. Ms. Binder looks after our seminar participants before, during and after the event.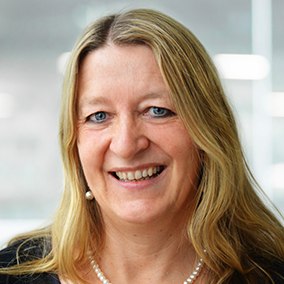 Andrea Binder
Seminar organization